SlingPlayer HD Mac and SlingPlayer iPhone Demoed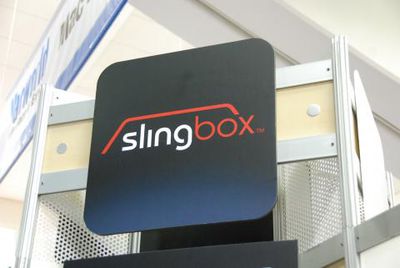 Sling Media
is at Macworld demonstrating a couple of
new products
for Slingbox owners. The
Slingbox
is a set top box that allows you to stream video from your home television over the internet to any supported device (Mac, PC, Mobile Phone).
For Mac users, the company was demonstrating a prototype of SlingPlayer for Mac HD which finally allows Slingbox PRO-HD owners to stream HD content to their Mac. The HD player is a web-based system that allows easy access to your Slingbox. The release version is expected later in Q1 and will be available through Sling.com.
An even more anticipated product has been Sling Media's SlingPlayer for iPhone. Versions of this application have been demoed for months, but there has been little word on when an official App Store release was expected. This app will allow Slingbox owners to stream their home television to their iPhone over Wi-Fi, 3G and even EDGE. Sling Media was demonstrating an early version of the SlingPlayer for iPhone on the show floor. TheiPhoneBlog posted this detailed video demonstrating the product:
SlingPlayer for iPhone will be submitted to the App Store in March of this year. Sling Media representatives expect the application to be approved by Apple. Pricing has not yet been set. Sling Media also has a
demo video
of the iPhone version on their website.