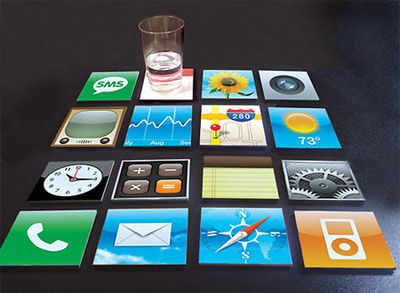 Techeblog points out a coaster set designed from the iPhone's home screen icons. Technabob describes that the set was designed by Meninos design:
Created by the guys over at Brazils Meninos design (the same guys who make these awesome hard drives), these icon coasters are a great gift for any iPhone addict. All your favorite applications are there, from Maps to Calculator, from iPod to Settings. Ah, Settings.
Each coaster is 85mm square and made of MDF plywood and wrapped with a premium vinyl decal and durable varnish.
The coasters are available for $60 at the Menios store.