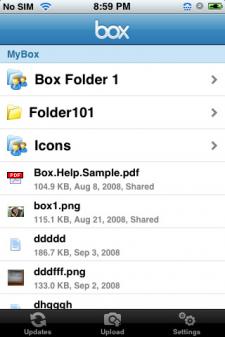 Box.net
has released their free iPhone companion application which provides integration to their online file management service.
Box.net
offers a basic Lite version of its service for free. The free service offers 1GB of online storage and 10GB of bandwidth a month. Paid plans start at $7.95 a month and offer more storage and no bandwidth limitations.
The iPhone app offers these features:
- Scroll through and view all the files and folders stored on their Box.net accounts.
- Share individual files or entire folders of files stored on their Box.net accounts with any of their iPhone contacts
- Snap pictures, upload them to Box and share them
- Monitor updates to your Box.net account, such as files or folders added by you and people that are collaborating and contributing to your Box.net account
App Store Link:
Box.net, Free