Apple Invites Media to 'Notebook' Event October 14th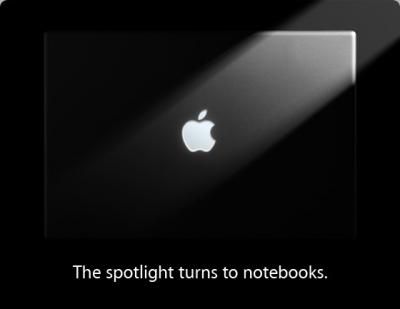 Engadget and Gizmodo have posted the invite for the Apple media event which will take place on October 14th at Apple's campus in Cupertino at 10AM PST. The invite simply reads:
The spotlight turns to notebooks.
Apple has been rumored to be delivering new MacBooks and new MacBook Pros this month. A number of leaked photos have been circulating -- some of which are believed to be real.