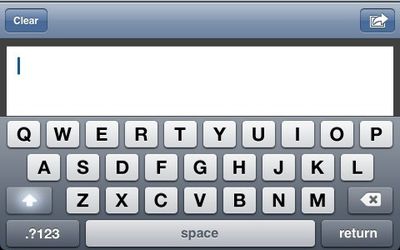 This morning saw the release of four applications that offer you the ability to compose emails in landscape mode.
- Wide Email - $0.99
- Sideways - $1.99
- Touchtype (Landscape Email) - $0.99
- Compose - $0.99
Not speaking to the value of these apps, but on the surface it seems surprising that Apple would approve these apps after rejecting some others due to duplicating functionality "without providing sufficient differentiation". Is Apple easing up on its rejection policy?
Interesting to note that Wide Email's submission date is August 25th, indicating that it had been sitting in the approval queue for six weeks. Mailwrangler had a similar delay before being ultimately rejected.