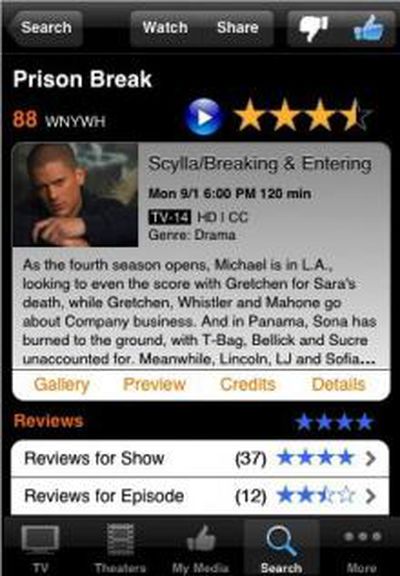 TUAW highlights an interesting new (and free) app called i. TV [App Store] that should appeal to any couch potato out there:
The heart of i. TV is a TV listings browser, which connects to the free data feed from the i.tv site (registration is required), including synopses and cast info. You can select your zip code and programming provider and the current schedules are there at your fingertips; you can rate, review, filter or flag shows as favorites and optionally share your feedback with other i.TV users.
Beyond television listings, there are movie listings along with previews/trailers for both TV shows and movies.
Upcoming features include the ability to watch TV, remotely manage your DVR, manage DVD rentals and buy movie tickets.
App Store Link: i. TV (free)