Fring Enables VoIP Calls Over Wi-Fi for iPhone with Skype Support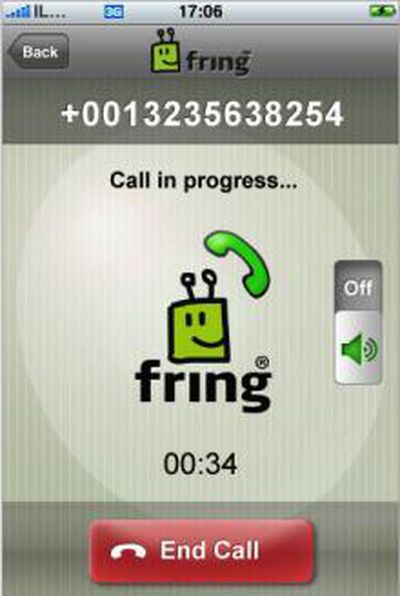 Fring has released the iPhone version of their service today as a free download in the App Store.
Fring allows you to chat and interact with others on a variety of networks including Skype, MSN, GoogleTalk, AIM, Yahoo, Twitter, and ICQ. In addition, Fring offers Voice-over-Internet Protocol (VoIP) using the iPhone's Wi-Fi connection. Features listed include:
VoIP (Voice) Calls over WiFi
Instant Messaging
Integrated dynamic contact list 
with real-time contact availability
SIP integration
Multiple Connection types
Fring supports SkypeOut and SIP which allows you to make calls to landline and mobile phones. Some charges may apply depending on the type of call and plan. Fring is available as a free download in the App Store. (App Store Link)
Steve Jobs had said that VoIP calls over Wi-Fi was allowable in the App Store when the iPhone SDK was first released. Fring should also work with the new iPod touch, which supports an external microphone.
Update: Some are confused about the benefits of fring. One user details some of the features:
- Can call directly using iPhone to another person with iPhone running Fring
- Call MSN or Skype users that are using their computer
- Call using Skype account, which allows you to have your own Skype number and at a discount rate for international calls
- Receive phone calls using Skype with your own custom Skype number
- Basic chat functions with most chat platforms, such as AIM, Yahoo and ICQ
Update 2: This YouTube video demos using Fring on an iPod Touch to call a cell phone for free. This Video walks through how it is accomplished.