Boxee Offers Major New Features to Apple TV Owners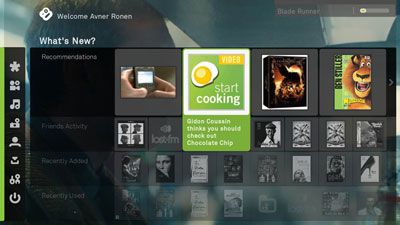 Scott Davilla has released
a method to (relatively) easily install Boxee onto your existing Apple TV. The process involves using the
atvusb-creator
software (Intel Mac only) to create a bootable USB drive which you plug into your Apple TV. That bootloader will subsequently patch your Apple TV to install the Boxee interface as a separate menu option
in addition
to the existing Apple TV functionality.
Boxee is a free personal media center that offers an alternative and flexible media browser for several platforms. Boxee originated from the XBox Media Center project but has added social networking features and multiple platform support, now including the Apple TV. CNet took an early look at the software back in June and thought it was going to be the "next big thing" in media center software.
So what does Boxee do? If you've ever used Joost, it's somewhat similar. You can plug in feeds of Web videos and browse through them, complete with video thumbnails and meta data. What makes it different is that it taps into your local media like videos, photos, and music you have saved on your hard drive. Both layers of media (online and offline) are wrapped up together with a social network of other Boxee users, so if you like something you're watching you can recommend it to friends.
While the social networking features are nice, Apple TV owners will also enjoy the ability to browse media on their compuetrs, across a network, or on the Internet and playback a wide variety of video/audio formats including hard-drive saved DVD video with menu support. iTunes protected content, of course, is not available under Boxee, but those can still be played with the original Apple TV menu options which are preserved.
A demo video shows off the interface for Boxee. Boxee remains in alpha testing, so users should proceed with caution. At present Boxee is invite-only but users can easily apply and we've been assured that they will try to issue invites "as quickly as possible". Users can also invite other users and we ask that readers focus invite requests in this thread rather than cluttering up the article discussion thread.