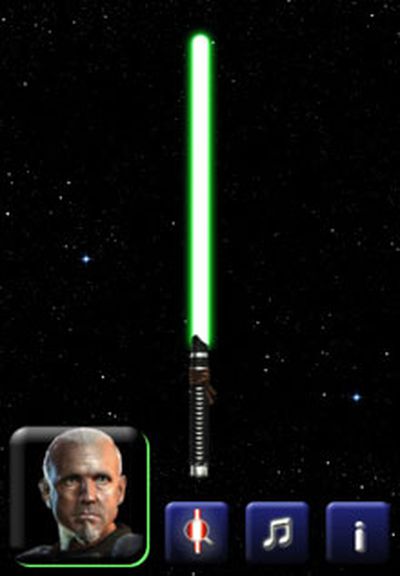 The official remake of Phonesaber is now in the App Store as Lightsaber Unleashed [App Store].
The new app plays off the name of Star Wars: The Force Unleashed which was released for iPhone as well as other platforms earlier this week.
The developers of PhoneSaber were approached by Lucas Arts due to concerns about infringement but the developer worked with the team to create an official (and still free) version of the App.
The new app imitates a Light Saber by offering a range of sound effects when swinging your phone. The new version also has
- 5 characters from The Force Unleashed, each with their own unique Lightsaber
- Dueling music for "extra fun"
- Official version
App Store Link: Lightsaber Unleashed
Update: It appears to be unavailable at this time.