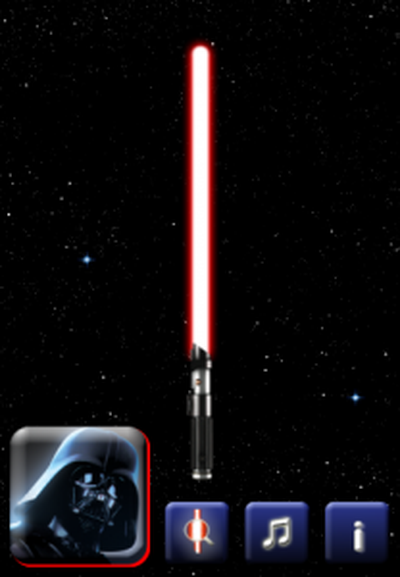 In August, we
noted
that the popular
PhoneSaber
application for the iPhone had been pulled at the request of Lucasfilm.
PhoneSaber
was a light saber "simulator" complete with sound effects.
As promised, the developer announced that an official version is on the way and it should be available soon in the App Store:
The app will have a new name and a whole new look. The new version, Lightsaber Unleashed, will have a strong link to the new multi-platform title Star Wars : The Force Unleashed, which is out soon. Lightsaber Unleashed will feature exciting characters from this new game as well as vastly improved graphics, sound effects and optional dueling music (which was a popular request).
The new version of the App will still be free.