iTunes 8: HD TV Shows, Grid View, Genius Playlists, NBC [Now Available]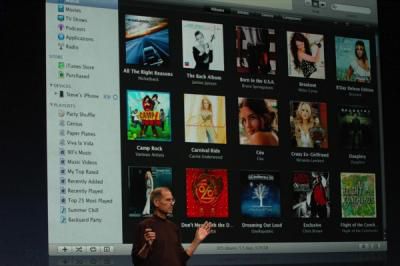 Image from
Engadget
As expected, Apple revealed iTunes 8 today during their "Let's Rock" media event. iTunes 8 offers a number of new features including:
- Support for High Definition TV shows
- $1.99 for Standard Definition episodes
- $2.99 for High Definition episodes
- Genius playlists: automatically find similar songs in your collection
- Available today
Apple also announced that NBC has returned to iTunes, so popular shows such as Heroes and The Office will be available.
iTunes is available at http://www.apple.com/itunes/. Clicking on the download link will download iTunes 8 (though it's still labeled as iTunes 7.7). iTunes 8 requires QuickTime 7.5.5 which was also released today.
Update: The new visualizer is available as "iTunes Visualizer".