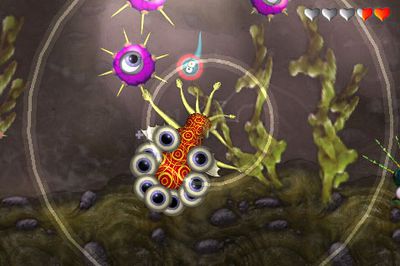 EA's
Spore Origins
[
App Store
] is now available in the App Store.
The $9.99 game offers a miniature version of the much anticipated Spore game that was released yesterday. EA is advertising some iPhone/iPod Touch exclusive features including:
- Tilt, turn and twist your way through the primordial ooze with your motion-sensing accelerometer.
- Pinch, pull and poke your creation in the Creature Editor, customizing the texture, shape and body parts to fit the way you play.
- Personalize your game-play by skinning your creature with pictures from your device's Photo Albums
There are 2 game modes (Evolution and Survival) with 30 levels total.