iPhone 3G Now Available At Best Buy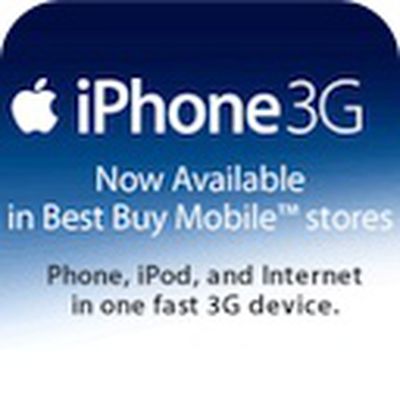 As of yesterday, Best Buy is offering the iPhone 3G at Best Buy Mobile stores.
While the launch is lacking the fanfare of the original AT&T and Apple iPhone 3G launch, we've heard reports that Best Buy had extra staff in some locations in anticipation of heightened store traffic.
Best Buy's distribution of the iPhone 3G had been rumored. Still outstanding from the original rumor published by The Boy Genius Report is whether Radio Shack will distribute the phone.