TouchArcade.com Highlights iPhone and iPod Touch Gaming
TouchArcade.com (rss) is a new site dedicated to iPhone and iPod Touch gaming. Cofounded by myself, Arnold Kim (blog, twitter), and Blake Patterson (home, twitter), the site hopes to become the definitive resource for gaming on Apple's new handheld platform.
We've already highlighted some hidden gems in iPhone gaming and compiled excerpts from some recent articles in this early iPhone gaming roundup: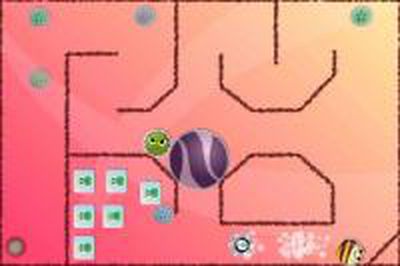 Dizzy Bee (iTunes link) - Its a fun time to be an iPhone owner when a gem like Igloo Games Dizzy Bee appears out of nowhere as a pleasant and inexpensive surprise.
Tilt and turn your iPhone to guide a friendly bee to rescue fruit while avoid obstacles and baddies. The game provides a remarkable level of polish throughout and provides an excellent value at only $2.99.

Aurora Feint: The Beginning (iTunes link) - 23 year old developers Danielle Cassley and Jason Citron have been slaving away at this game for only 10 weeks, but have already won the praise of early App Store commenters who are amazed that the game is free.
Some have compared the game to Pokemon Puzzle League where the basic gameplay is to arrange three blocks in a row, either vertical or horizontal. But whats unique is the Role Playing component to the game along with level-ups which provide you with useful skills such as Time Stopper and Strategist. These level-ups can aid in gameplay and increase your multipliers. The graphics and music are also of impressive quality.
A couple of other fun and free games introduced to the App Store include Cube Runner (iTunes link) and Tap Tap Revenge (iTunes link) and other related topics include the effectiveness of alternative input controls and the iPhone's built in rumble pack.
Visit TouchArcade.com for more gaming news and reviews.