MobileMe Finally Online? [No]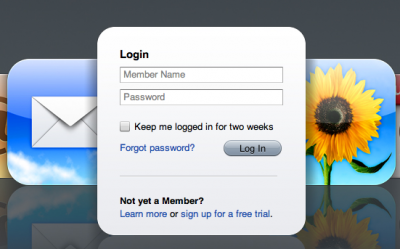 After a full day of ups and downs, it appears that Apple has finally gotten their new MobileMe (Me.com) service online. The service was expected to launch around 2am Pacific Time on Thursday morning, but actually first
came online
at around 4am PT.
Since then, the service has been alternating between being online and offline amidst what appeared to be heavy traffic with slow load times. Regardless of the problem, the online service is now up and running. The $99/year service replaces the .Mac service and offers web-based email, addressbook, calendar, photos and storage. It also integrates with both Mac OS X and the iPhone to provide "push" services that allows all your devices to be synchronized.
Based on an earlier iPhone review, there was some confusion about being able to mix both business (Exchange) and personal schedules and contacts. According to Gizmodo, as long as the personal side is handled by MobileMe, it should integrate cleanly with Exchange.
Update: We unlinked the site because it wasn't working. We'll post an update when it appears to be up again.