First iPhone 3Gs Sold and Disassembled
While some of us may still be distracted by installing iPhone 2.0 software onto our existing iPhones, we should remember that the worldwide launch of the iPhone 3G is underway. iFixit.com actually flew to New Zealand to be amongst the first to buy and disassemble the iPhone 3G. They have posted a log and gallery of their trip and subsequent disassembly: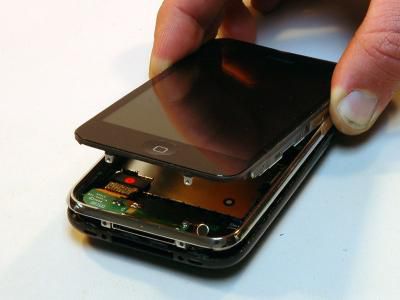 A couple of notes for future repairs and replacements:
- LCD and Glass components are no longer glued together
- Battery is not soldered on
Meanwhile, according to iPhoneBuzz, the first person in line in New Zealand posted photos of the event.
Apple issued a press release today reminding us that the iPhone 3G would launch tomorrow in the U.S. Both AT&T and Apple Retail stores will open at 8 a.m. for the launch.