Apple Sydney Store Unveiled, Opens June 19th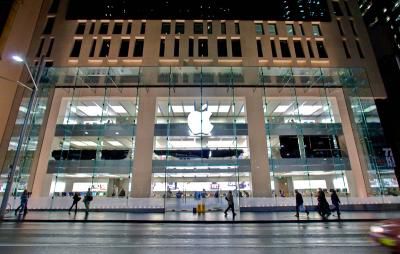 Photo by Josh Hill
Apple recently
took the wraps
off their first Apple Retail store in Australia and
officially announced
the date and time for the grand opening. The Sydney, Australia store will have its grand opening on Thursday, June 19th, 2008 from 5 p.m. to 9 p.m. This means the store will be open in time for the Australian launch of the iPhone 3G on July 11th.
Located at 77 King Street, the three story building is expected to have about 1335 square meters of floor space. Two other Apple Stores are expected to follow: one in Melbourne, and another in Sydney.
Additional photo galleries of the new store can be found here: gallery one, gallery two, and gallery three (by Kenneth Nordahl).