Forbes takes rumor mongering to a new level by sending a reporter out to the West Coast Distribution center of Quanta Computers -- Apple's contract manufacturer.
Inspired by an earlier report from ImportGenius that quantities of new Apple products have been arriving at Quanta, Brian Caulfield set out to find out first hand. The end result was somewhat disappointing. Caulfield did see stacks of iMacs sitting in one parking lot at the facility, as well as stacks of plain brown boxes. These boxes may or may not have anything to do with Apple, of course: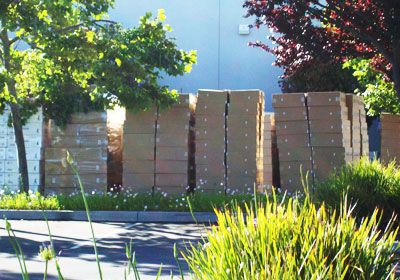 When Caulfield asked about the iPhone, he was unable to get much of a response:
Are the new iPhones inside? "No, no," he said, before flashing a grin and heading back into the building. "If so, I'm not at liberty to discuss it."