Apple is reportedly using the technology behind HWPen to build its Chinese character recognition, according to a report from iPhone Atlas.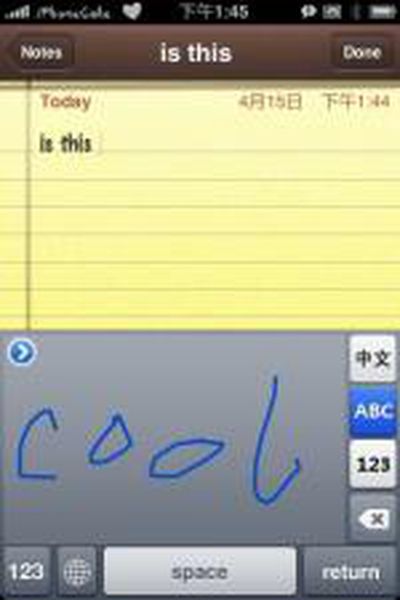 HWPen (western character mode) and Apple's beta implementation of Chinese input
Apple's betas have shown Chinese character input as well as Japanese character input. The general assumption has previously been that Apple has been developing the technology in-house based off of its experience with Newton handwriting recognition technology.
See Also: HWPen, DioPen (third party applications)