Apple Explores Delivering Location-based Content to Mobile Users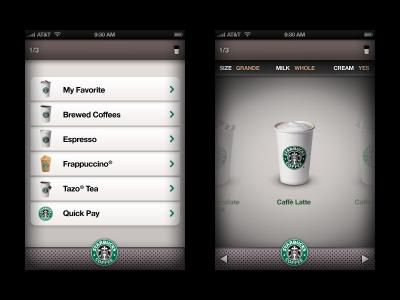 Mockups by Phil Lu
A
much publicized patent application
published in December 2007 revealed that Apple had explored allowing handheld owners (such as the iPhone) to place orders from local stores. The system would, for example, allow customers to order a drink with the press of a button on their iPhone which would then notify them when their order was ready.
A new patent application today expands that concept to different types of local content, including events, movies, concerts and could even present you with general information and reviews about local restaurants. This location-based content could also include ordering food as detailed in the previous patent application, but also movie tickets and music purchasing.
Beyond this, it appears local content could be customized, with businesses publishing content themselves to be distributed to passers by. A particularly useful example would be at an Airport where flight schedules, maps, weather, and city information could be offered. Presumably, those with a properly equipped iPhones (or other devices) would be able to access this content simply by connecting to their local Wifi network.