Largest U.S. Apple Store Opens on Thursday (Boylston St, Boston)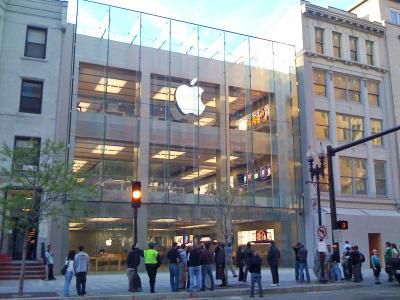 Image from Gizmodo
Apple is set to open their new
Boston Apple Store on Boylston Street
on Thursday, May 15th at 6:00 pm. Apple will be giving away limited edition T-shirts and "other surprises" at the store opening.
Every Apple product is available for you to get to know and test-drive at the Apple Store. And the top floor is dedicated entirely to programs, support, and services. It's home to the Genius Bar, One-to-One personal training and free one-hour workshops to get the most out of your Apple products. Come early and be among the first to experience what the Apple Store is all about.
The latest Apple Store is reportedly the largest Apple store in the U.S. taking the title from the New York City 5th Avenue store.
Photos of the interior of the store are posted at ifoAppleStore, including a Spiral Staircase. Another exterior photo.