HTC Launches Latest iPhone Competitor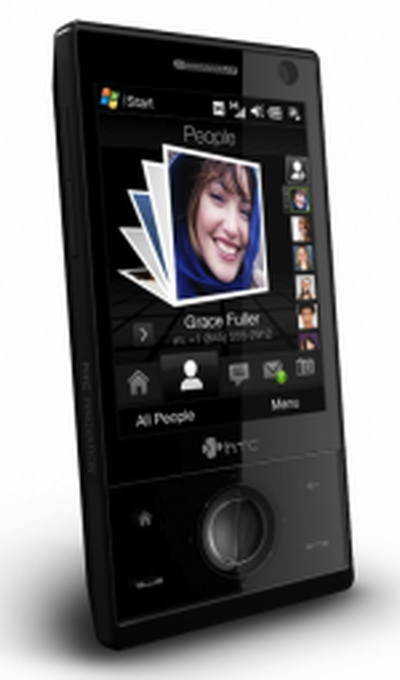 Today, HTC announced the Touch Diamond, the latest in a number of phones that are taking aim directly at the iPhone. As a Windows Mobile 6.1 device, the phone will draw only a passing interest amongst Mac users, but shows off the efforts that Apple's competitors have put into their newest devices.
The 3G capable phone carries slightly smaller dimensions (102 x 51 x 11.33mm and 110g) than the iPhone (115 x 61 x 11.6mm and 135g) and also houses a smaller 2.8" touch screen. While the screen is physically smaller, it carriers a higher resolution (640x480) compared to the iPhone (320x480). It does include a front-mounted camera for video conferencing, which has been a rumored feature of the next generation iPhone.
The screen itself appears to be capable of recognizing only single touch vs the iPhone's multitouch. A lot of effort and focus appear to have gone into the user interface, which is described as a TouchFLO 3D interface and provides Coverflow-like views for browsing contacts and music. In an interesting move, HTC has replaced the default Mobile Internet Explorer with Opera, an effort to provide a "desktop class" browsing experience on their mobile device. Other features include an accelerometer, GPS, Youtube App, Google Maps, and a 3.2 megapixel camera. One early hands-on experience described the interface as a bit "sluggish", though it was said to be "not the final version" of the software.
A series of Youtube videos demonstrates various features: Photos, Weather, Contacts, Music, in actual use. Other video: accelerometer game. Photos and hands-on at Crave.cnet.co.uk. The phone will launch initially in Europe and Asia in June, with a U.S. launch later.