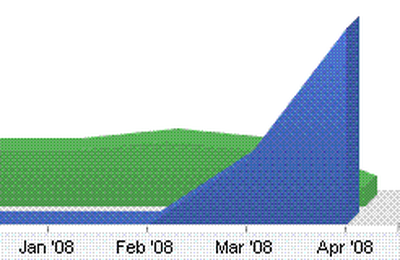 Net Applications reports
that the latest version of Safari has seen a significant uptick in usage amongst Windows users.
Safari on Windows has never gained much marketshare, previously peaking at 0.07% of users. That number increased to as high as 0.21% of users after the release of Safari 3.1. Net Applications attributes the rise in usage to Apple's distribution of Safari through their Software Update, though it may have also had to do with good reviews surrounding the release.