Black Case iPhone Photo... Just a 3rd Party Cover?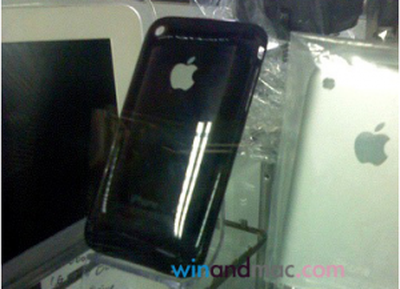 An old
WinandMac article
reveals that the glossy black iPhone photo first
revealed
by
iPodObserver
is simply a 3rd party "protection case" for the iPhone.
The image was revisited yesterday based on claims by Engadget that the upcoming 3G capable iPhone would indeed carry a glossy-black case. The photo, however, was just given as an example, and not claimed to be the actual 3G iPhone. So, while this does discredit the original black iPhone image, it doesn't yet provide any evidence for or against Engadget's sources.
As mentioned, Engadget does not have an established track record for original Apple rumors, but claims this information comes from a "trusted source" who has had first hand experience with one.