3G iPhone with Glossy Black Back?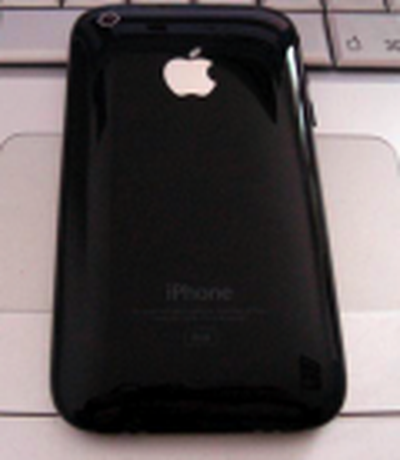 iPodObserver posted an image that they claim represents what the rumored 3G iPhone will look like:
Apparently the new iPhone will also sport a glossy black back, replacing the satin nickel look found on the current model.
If iPodObserver.com's source is correct, the redesigned iPhone back also drops the black plastic end piece that covers the antenna, and it appears that Apple will continue to offer an 8GB model.
iPodObserver is not a typical rumor source, so we're uncertain about the reliability of their sources.
"Leaked" photos rarely turn out to be legitimate, but this one has already generated a lengthy debate in our forums. Due to the attention it has received, we are posting this for interest alone, and do not necessarily believe it represents a true leak. Some of the initial comments suggested it may have simply been a Colorware custom iPhone or a custom replacement back. Neither of these options, however, completely replace the bottom plastic portion of the iPhone as shown in the photo.