Apple Trying to Improve Online Shopping Atmosphere?
MacNN detailed a new patent application from Apple that explores methods of "enhancing online shopping atmosphere". Specifically, Apple notes that while online shopping can be far more convenient than traditional retail stores, the experience can feel "sterile and isolating".
To address that point, they propose showing users where other customers are in the store, even allowing customers to interact with others while shopping.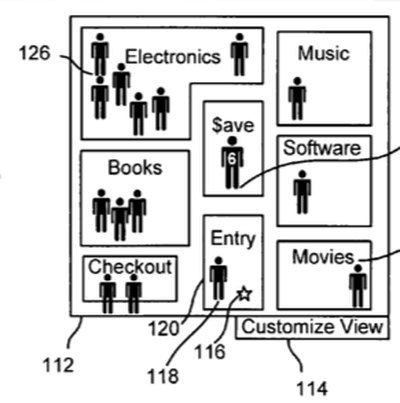 This would allow you to see what products people are looking at, and by clicking on one of the other visitor icons, customers could even ask questions to users about why they'd left one product or gone to another product. This visual representation can be used to help with live real-time changes in interest:
For example, if an author has been invited to participate in a live chat hosted by the Acme store, an icon of the book may appear in [a region] alerting customers (in all departments) that a special event is occurring.
Users could, of course, opt-out in certain privacy settings, but these techniques could be applied to both Apple's Online Store as well as their iTunes Store.