Apple Updates iPhone SDK with Interface Builder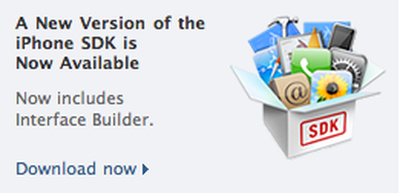 Apple released a
new version
of the free iPhone Software Development Kit (SDK) which now includes Interface Builder.
Interface Builder is a tool for developers to visually create their user interface:
Interface Builder makes creating an application's user interface easier by allowing developers to use its graphical editing environment to manage virtually every aspect of creating a well designed user interface that adheres to the Aqua user interface guidelines.
Apple released the first version of the iPhone SDK on March 6th. The SDK allows developers to create their own applications which will first become available to the general public in late June 2008.