Mobile game developer Gameloft has announced that they will be developing more than 15 game titles for the iPhone in 2008.
Gameloft is already responsible for a few Apple iPod games such as Block Breaker Deluxe and Brain Challenge. Wikipedia lists a number of games developed by Gameloft, including mobile versions of Prince of Persia, Rayman, Might and Magic and Tom Clancy's Rainbow Six.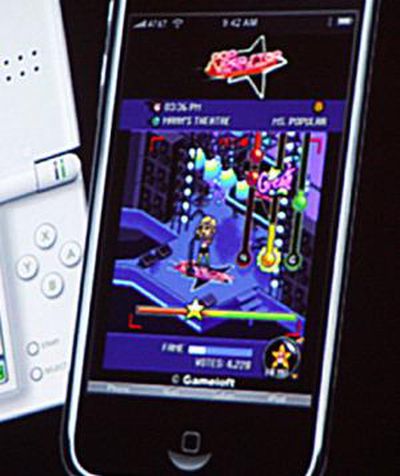 In the days leading up to the iPhone SDK announcement, Gameloft's keynote speech showed off this mockup of an upcoming iPhone game.