RAGE Software
, maker of a suite of tools to assist webmasters in optimizing their websites, announced updates to two of their most popular applications, SERank and Domainer, at Macworld this week.
Domainer 1.5 is an update to RAGE's domain administration application. Previously functionality included integration with iCal to alert for domain name expirations and keychain to securely store FTP login details. Domainer 1.5 is a free update to current users and adds additional popularity statistics including blog popularity, RSS feed subscribers, and popular Digg.com submissions.
Domainer website
Also released was SERank 1.5, which adds over a dozen new search engines and the ability to check up to 100 search engine results to SERank. SERank already had the capability to track where their websites appear on many other search engines automatically, including Google, Yahoo, and MSN.
SERank website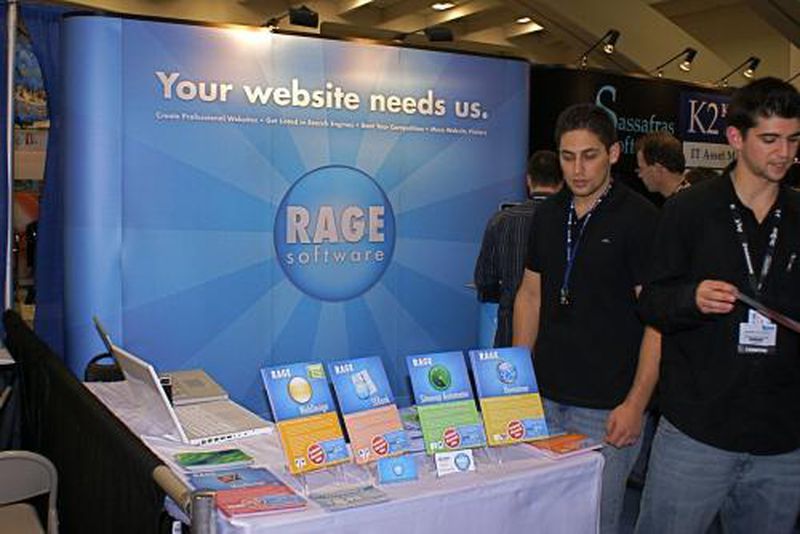 RAGE Software's booth