New iPod Games: Peggle, Bomberman
Apple has released 2 new iPod games, Peggle and Bomberman. (iTunes Links)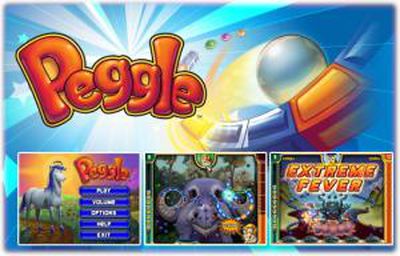 Take your best shot with energizing arcade fun! Aim, shoot, and clear the orange pegs, then sit back and cheer as 10 whimsical teachers guide you to Peggle greatness. Conquer 55 fanciful levels with 10 mystical Magic Powers, racing up bonus points and shots. Face off against your friends in Duel Mode, or tackle 75 extra-tricky challenges. Can you become a Peggle Master?
Peggle is published by Popcap and is also available as a free trial download for the Mac.

Ready, set, BOOM! Everybody's favorite Bomberman action has made its way to the iPod! The simple rules and rich gameplay are sure to guarantee you a blast! Beat all enemies to clear each stage, then face the boss. Clearing stages fast gets you more points. Go for a high score, play at your own pace, or just stick to the explosive mini games. Choose from 2 different game modes: Normal Mode to clear each stage in order, or Challenge Mode to select any stage and go for a high score!
Apple has also made Pac-Man, Sims Bowling, and Sims Pool, previously only available for the 5th generation iPod, available for the iPod classic and 3rd generation iPod Nano as well.