New Get-A-Mac Ads: PR Lady, Boxer, Podium [Updated]
Apple has been running a new Get A Mac ad during today's American football games.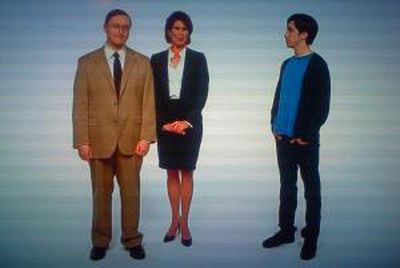 The ad includes PC getting a consultant "PR Lady" and once again touches on the trouble people have been having with Vista and references desires of some to downgrade to XP. The final screenshot is of an iMac with the Leopard background.
As of this posting, the ad has not been posted to Apple's site.
Update: Apple has now posted the ad mentioned above, "PR Lady", as well as two other ads: "Boxer" and "Podium."