iPhoneAlley notes that iFuntastic 4.6.1 (download) has been released which provides easy jailbreak support for the 1.1.1 version of the iPhone.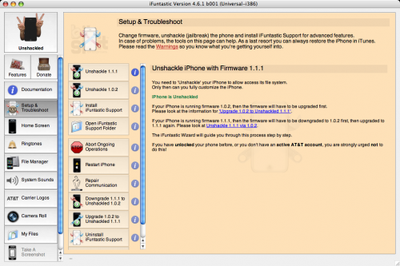 To jailbreak, you may either start from version 1.0.2 or 1.1.1. iFuntastic will perform the necessary steps and prompt you for any necessary actions. Once complete, you can enjoy the benefits of third party apps and an improved iPhone.
The Mac application also provides Ringtone support that allows you to crop and upload Ringtones.