FlyingMeat introduced a new shareware image editor for the Mac called Acorn 1.0.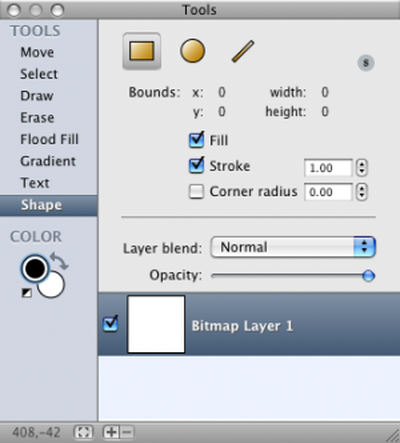 The $39.95 image editor's design goal was said to be "simplicity":
Don't let Acorn's size fool you; it's a powerful little guy. Fancy math to keep your pencil strokes from having sharp edges, squeezing all the performance out of your computer's GPU as possible, and simple innovations to make your life easier.
A free trial download is available.