HardMac.com republishes what is claiming to be an iPhone advertisement from T-Mobile.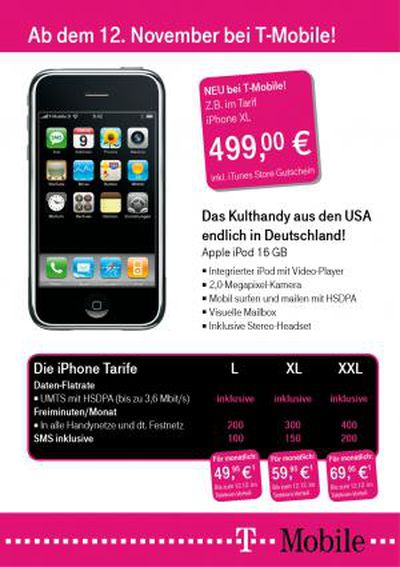 The flyer claims the iPhone will be launching in Germany on November 12th by T-Mobile. It also indicates the iPhone will have 16GB of storage and work on the 3G network.
The flyer was also submitted to us via a Rapid Share link. As always the authenticity of such an image is impossible to verify.