The Beat Goes On: Nano, Touch, Beatles, Wireless?
Now that Apple has invited select media to the a press event which will take place on September 5th, 2007, it seems clear that Apple's iPods will finally see updates.
While we typically steer clear of mock-ups of upcoming Apple devices, in the months leading into this event, there have been a number of potential leaks about the upcoming iPods. Based on this information, we've found these mockups which closely depict what has been rumored (nano, touch) by 9to5mac.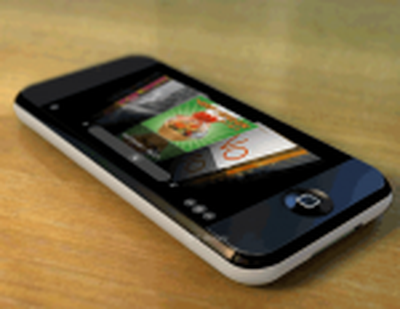 iPod Touch
(mockup by 1381 designs, found at KezNews.com (NSFW))
Update: Touch mockups from 9to5mac
The Beat Goes On
Appleinsider notes that "The beat goes on." tag-line that appears on Apple's media invitation is likely a reference to the Beatles.


Reportedly, the Beatles' final press release ended with:
When the spinning stops -- that'll be the time to worry, not before. Until then, the Beatles are alive and well and the beat goes on, the beat goes on.
The launch of the Beatles on iTunes has been long expected, with recent interface videos prominently featuring Beatles album art.
Wireless iPods?
Meanwhile, we've personally heard some interesting tidbits that the upcoming iPods may sport WiFi wireless connectivity, but no confirmation has been available. However, a couple of other reports on the net have been suggesting the same.
Firstofall blog claims "There was also discussion about wireless capabilities for iTunes Store browsing. Whether this would be based on WiFi or another technology is entirely unknown". The site also suggests the possibility of an FM tuner in the iPods.
LoopRumors similarly suggests that upcoming iPods would be able to "wirelessly control iTunes" via WiFi using two different methods:
One would enable iPods to act as a remote and control playlists by queuing a song from the iTunes data file, instead of streaming the file. The other method is using AirTunes, by streaming the MP3 files.