Sims Bowling for iPod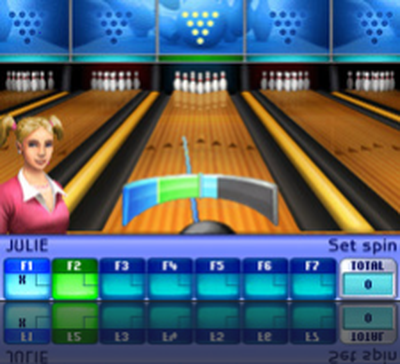 Electronic Arts has released Sims Bowling (iTunes link) for the iPod.
Join The Sims for fun bowling action! Enjoy challenging, realistic bowling anytime. Use the Click Wheel to control, aim, adjust your power, add spin, and then send the ball screaming down the lane. The Sims Bowling party comes to life with vibrant graphics, sound effects, and multiple game modes. Enjoy "Sims Life," in which you create a Sim and compete in a popularity contest, or bowl against a friend in "Pass-n-Play." Listen to your fans roar -- roll strikes and make The Sims crowd go wild!
The $4.99 game requires a 5th generation iPod with iPod Software 1.2 or later. Apple notes that they are not compatible with the iPhone.
Electronic Arts had previously revealed that Sims Bowling was coming to the iPod, and that 3 other titles can be expected from them this year.