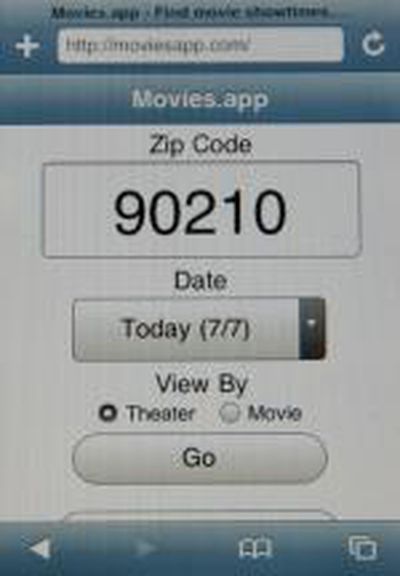 Jeff Grossman (Jeffrey903), author of GasApp for the iPhone, has released a new iPhone specific application called MoviesApp at http://moviesapp.com
MoviesApp allows you to search for movies in your ZipCode and provides basic movie information, including Length, Genre, Rating and Showtimes.
Jeff added a few iPhone specific features which make it much more useful, however. This includes Google Map integration with the iPhone as well as links to iPhone-formatted Movie trailers (when available).