iPhone Sales Training Manual Photos
ModMyiPhone.com posted photos from iPhone Sales Training manuals which arrived today at AT&T stores.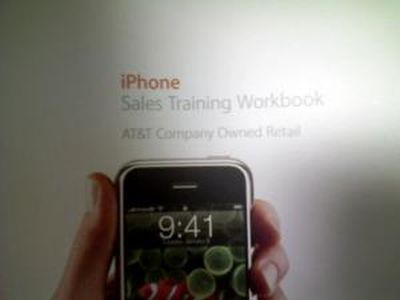 The site quotes some portions of the manual which describe the Email features and Safari features which help sell the iPhone. No new information about the iPhone is revealed in the available passages.