iPhone Receives FCC Approval
FCC Documents indicate that Apple has received FCC approval for the iPhone.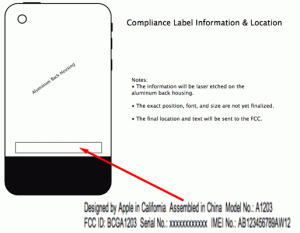 Apple submitted the documents to the FCC on March 8th. Approval was granted today, May 17.
Apple spokeswoman Natalie Kerris acknowledged the news: "The iPhone has passed its required FCC certification milestone and is on schedule to ship in late June as planned"
Macworld notes that Apple asked the FCC not to release documents including photos of the phone or the username for 45 days after certification.