Apple iPhone Email: Talk to you soon.
Apple sent out teaser emails to individuals who signed up for more information from Apple about the iPhone: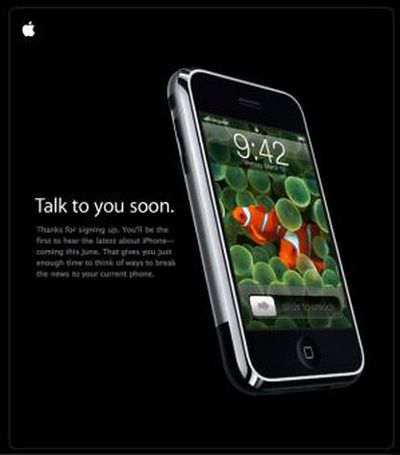 Apple writes:
Talk to you soon.
Thanks for signing up. You'll be the first to hear the latest about iPhone-- coming this June. That gives you just enough time to think of ways to break the news to your current phone.