Apple TV Unboxing Photos (and Video)
Gizmodo has posted the first unboxing photos of the Apple TV.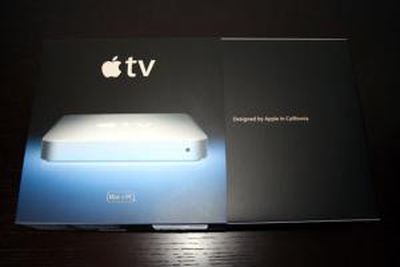 It looks like they really got into it, with Unboxing Photos and then a series of 57 photos "From Backside to Unbox" and a few additional notes about it.
A couple of the more interesting notes:
- AppleTV will pick up where your iPod left off
- Your iTunes season passes are automatically pushed over to your AppleTV's hard drive, and the episodes you've already watched will be removed automatically.
Update: Video of Apple TV Setup