New iPod Game: Ms. Pac Man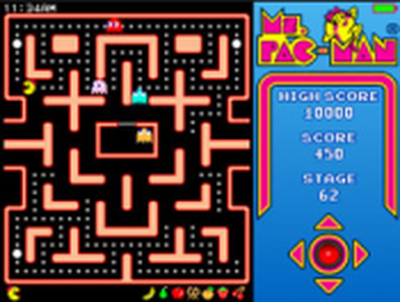 Namco has released a new game on the iTunes Store: Ms. Pac-Man (iTunes link) for $4.99.
The game is described as a "faithful reproduction of the world-famous arcade classic" and includes both "Original" gameplay mode as well as an iPod-optimized mode ("Normal"). Other features:
- Start the game at the highest maze level you've been able to beat
- Exit game mid-maze and resume
- Play original sounds or your own music
- High scores
This represents the 12th game released for the iPod. Apple is only allowing select developers to develop and release games for the iPod.