Apple iPhone Teaser Ad Airs During Oscars [Updatex3]
Apple aired their teaser ad for the Apple iPhone during the Oscars tonight. The ad has run multiple times during the Oscars.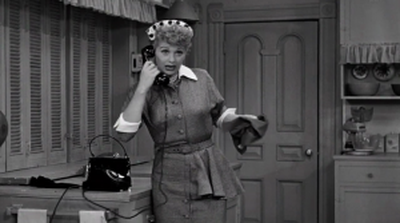 The advertisement started with a collection of scenes from television and film with actors saying "Hello" on a telephone. The scenes are played in rapid succession, and the iPhone appears on the screen. Then a black screen with the words: "Hello" ... then ... "Coming in June" and finally an Apple logo.
Apple Quicktime: Apple has posted an official version of the iPhone Hello ad on their website.
Movie Mirrors: 1, 2, 3, 4, 5 (HD), 6 (Google), 7 (HD), 8
Update: The iPhone now has "AT&T" rather than "Cingular" listed in the corner. image. Cingular is now the new AT&T.
Update 2: Maclantic notes that the background music is Inside Your Head by Eberg (iTunes Link). A sample of the track is available in MP3 format from Eberg's site.
Update 3: Forum user Clonenode has compiled a list of all the actors (with the exception of one) who appear in the iPhone teaser ad. The one actress left off the list was Audrey Tautou according to Mac fly (film)