More Photos from Macworld Expo 2007 Setup [Updatex2]
Setteb.it has posted photos from the Moscone Center in San Francisco, CA where Macworld Expo 2007 takes place.
The "Welcome to 2007" banner that was previously posted appears to be real with another angle as well as a vertical banner of the same.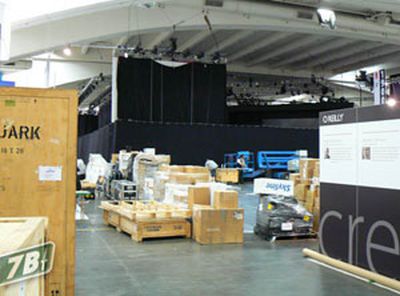 Apple's booth is shrouded under black cloth to hide whatever announcements may be coming.
The full series of photos can be seen here.
Update: More photos posted by Macitynet.it.
Update 2: For MacRumors readers who are visiting Macworld San Francisco, there is a meetup planned amongst forum members. Tuesday, Jan 9th at 3:00pm: location / time