Instagram Launches 'Photos of You' Feature, Lets Users Tag People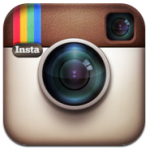 Instagram today updated its iOS app to version 3.5, adding a feature called "Photos of You." The new functionality allows Instagram users to tag people in photos and introduces an additional Photos of You profile section where tagged photos are aggregated.
The tagging works similarly to Facebook tagging, but it is limited to the original photo taker, disallowing for third party tag suggestions. The new profile section will not be publicly visible until May 16, allowing users time to approve tagged photos and to adjust privacy settings. In addition to tagging people, Instagram users can also tag specific brands.
Instagram
is a free app that can be downloaded from the App Store. [
Direct Link
]