Case reviews aren't often something that we do here at MacRumors because for the last several years, there's been little variation in case design since there's been little variation in iPhone design.
With the iPhone X, Apple introduced its first major design overhaul in years, so I thought I'd take a look at a wide range of cases from different manufacturers to see what's out there. Given that the iPhone X features a highly breakable glass body and high repair costs, case usage is more important than it has been in past years.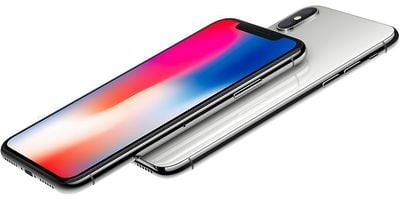 For this review roundup (and subsequent roundups to come) I took a look at the general usability of iPhone X cases from several companies. Extreme drop tests and in-depth testing aren't covered because those factors are less important than how a case works on an average day, and it's often fairly easy to tell from design how protective a case is going to be.
Factors like bulk, button accessibility, grip, thickness, and appearance are what I focused on. With the removal of the Home button, button presses are more important, and there are a surprising number of cases out there that make the buttons a lot more tedious to press.
Many people are also curious about wireless charging. Unless otherwise mentioned, wireless charging works with all of the cases below, and that's because almost all cases are compatible with wireless charging.
Note: Several wallet-style cases are included in this review, and for the models that have card slots in the rear, you should avoid using wireless charging or remove the cards first. Apple warns that the magnetic induction used for wireless charging can reduce the performance of magnetic strips in credit cards, security badges, passports, and more.

Apple
Apple makes three cases for the iPhone X: Silicone ($39), Leather ($49), and the Leather Folio ($99). I have the Silicone case on hand because that's what I bought to use as my personal case for my iPhone X. Apple's silicone cases are some of my favorite because they're soft, offer solid grip, are easy to get on and off of the iPhone, and are always perfectly fitted without adding unnecessary bulk.


The Silicone cases provide a small lip of material around the display to keep it from getting scratched when the iPhone is facedown, and it protects the buttons without impacting their performance. I've been using Silicone cases for a few years now and have been happy with their level of protection when dropping a device (nothing's ever broken). The one caveat is durability - without fail, these tend to start breaking down after about a year.

Apple's Leather cases are similar to the Silicone as far as fit goes, but they're more durable and will take on a nice patina over time. I haven't yet gotten to try the Folio myself, but it fits like a Leather case while also adding a cover that can hold card slots. It's bulkier, of course, but not as bulky as Folio cases from other companies.

Twelve South
Twelve South has designed iPhone X versions of several of its existing iconic cases, including the BookBook. Priced at $60, the BookBook case resembles an old leather book. It's undeniably unique, but it adds serious bulk to the iPhone X.

From left to right: Relaxed Leather, Journal, BookBook


It's essentially the size of a small journal, so not pocketable, but it includes several card slots and a place to store money, letting you do away with your wallet. It offers total device protection, but because there's no latch for the cover, if the iPhone X falls, there's still a potential for screen damage depending on how it falls (but there is a raised lip around the inside portion of the case).


The camera, buttons, and Lightning port are all accessible and easy to use, and the cover doubles as a stand for watching video. The inner shell pops out from the case so it can be used alone, but it's kind of a hassle to do. This is, by the way, required to use wireless charging with the case.
The Journal, priced at $70, is similar to the BookBook but has a slimmer spine, which I preferred to the BookBook. It has the same card slots for wallet replacement, and the same stand functionality, but it doesn't have the removable inner shell that needs to come out for wireless charging.


The case covers the buttons on the side and it does make them harder to press, and I found it incredibly difficult to get my iPhone out of this case. Both the BookBook and the Journal look great and are going to age nicely over time thanks to the leather, but neither of these are suitable for someone who doesn't want a bulky case.
Twelve South's final iPhone X case, the $50 RelaxedLeather, is its slimmest and does not feature a folio design. Priced at $50, the RelaxedLeather reminds me a bit of Apple's Leather case. It's slim and doesn't add a lot of extra weight to the iPhone X, and it's one of those cases that's going to take on a nice patina over time. It has two card slots on the back to serve as a wallet replacement and it looks stylish and high-quality.


As with Twelve South's other cases, the buttons are harder to press in this case, but that's potentially something that will change over time given leather's propensity to become worn and soft. The RelaxedLeather is the Twelve South case I'd recommend for general use for those looking for something simple, elegant, and not overly expensive.

Nomad
Nomad has several cases that are all similar in design, combining leather with polycarbonate and a rubber bumper. Aesthetically, the mix of materials means these cases aren't as sleek and professional looking as something like the leather-only case from Twelve South, but the distinctly rugged design is appealing.

From left to right: Leather Folio, Wallet Case, Clear Case, Rugged Case


The rubber bumpers on these cases are thick and rigid, and it's clear these are going to offer a good amount of protection should the iPhone X be dropped. The bumper wraps all the way around the phone, including over buttons, and it comes up over the edges of the display a bit to provide a barrier. The Nomad cases are bulkier than cases from Apple, but not so bulky that they're not pocketable.
Materials wise, all of the Nomad cases were a little bit slippery in terms of grip and harder to hold one handed because of the thicker bumpers.


The Rugged Case ($44.95) and the Wallet Case ($39.95) are close to identical, but the Rugged Case has better drop protection (according to Nomad) and the Wallet case has a couple of card slots. Side buttons are harder to press on both of these cases.
I'm not a fan of the design of the Clear Case ($39.95) with its mix of leather and clear plastic, but it does let a little of the iPhone X's aesthetic peek through, and it has the same protective bumpers as the other Nomad cases. On the plus side, it has much better buttons that are a lot easier to press.


Nomad's Leather Folio ($49.95) is fairly slim for a folio-style case, with the same bumper style and several slots for holding cards and money. It's the only case that leaves the volume and power buttons exposed. Since it's a folio, it's adding a lot more bulk, but that may be worth it to users who also want to replace a wallet.

Speck
Speck has several Presidio cases available for the iPhone X, most of which are fairly similar in design with a polycarbonate shell, rubber lining for shock absorption, and raised lip for display protection. Speck's Presidio cases are protective without being too bulky, but they're not as slim as some other offerings because of the thick bumpers.

From left to right: Presidio Wallet, Presidio Grip + Glitter, Presidio Clear + Print, Presidio, and Presidio Grip.
These cases all feel well-made and thick enough to protect from serious drops. Speck says they've been tested with drops of 8 to 10 feet (15 feet in the case of the Ultra).
The standard Presidio case ($39.95) is your basic, plain, run-of-the-mill iPhone case. It's pretty rigid and since it's made from a smooth plastic, it's hard to grip. The buttons are a nice, soft rubber so they're super easy to press, which is a major plus. The Presidio Clear is basically a Presidio case with a clear shell, which is a decent choice if you want to see the glass of the iPhone X. These come plain ($39.95) or with print ($44.95).
Speck's Presidio Grip cases ($39.95) are similar in design, but have a soft rubber design on the back that, as the name suggests, is for grip. These are my favorite of the Speck cases, both for the design and the added grip. It really makes a difference.


The Presidio Wallet ($44.95) also features the same design, but it has a hard plastic wallet opening at the back. I'm not a fan of this case at all because it doesn't support just one or two cards -- the card slot is too big and when used with just a few cards, they slip out. It also adds a lot of unnecessary bulk to the case.


While most of the Presidio cases are similar, Speck's Presidio Ultra ($49.95) is the company's thickest, most protective case. It actually consists of a standard Presidio case with an added thick rubber bumper, and it's the case to get if your iPhone X is going to be exposed to dust or is at extreme risk of damage should it get dropped. It protects all of the buttons and the Lightning port, but it does make the buttons more difficult to press, and it makes it tougher to swipe up from the bottom of the display.


For most people, The Presidio Ultra is more protection than is needed on a day to day basis, but this is the kind of case that's got such a thick bumper that it'll be next to impossible for the iPhone X to break when it's dropped. It also comes with an extra back piece for clipping it to your pants or bag, ideal when using the iPhone X at a job site where your hands are needed. Because it introduces issues with swiping and button pressing, this isn't an ideal case if you don't absolutely need this level of protection.

Pad & Quill
Pad & Quill makes higher-end cases that are more expensive than what you might get from companies like Speck or Nomad. All of P&Q's products are carefully crafted and well-made, so you know you're getting your money's worth.
Most of Pad & Quill's cases are leather folio-style cases, but the Timberline, priced at $39.95, is one of the more unique cases I've taken a look at during these reviews. The Timberline is quite slim, with a hard polycarbonate shell that features a back that's made from real wood. You can get American Walnut or Rosewood, and the Rosewood case I have on hand offers an interesting contrast to the steel and glass body of the iPhone X.


This case leaves the top and bottom of the iPhone uncovered, as well as the buttons, so it's a good option for those who like more minimal cases that don't interfere with the iPhone's functionality. The wood and polycarbonate combo is smooth and doesn't offer the best grip, and while there's a little bit of a lip at the sides of the iPhone to protect the display when it's facedown, it's very slight. If your iPhone falls back down, this case is going to offer good protection, but less so if it falls on the display.


Pad & Quill's Bella Fino Wallet Case, priced at $89.95, is a folio-style case that doubles as a wallet. Like most folio cases, this is designed for people who want extra functionality from their case, not those looking for something slim. This case, which is leather, adds a good bit of bulk to the iPhone, but it's definitely one of the highest quality folio-style case I've reviewed in my roundups.


There are three card slots inside, along with a clear card slot that can hold a driver's license or ID card. The iPhone sits inside of a simple plastic case that attaches to the Bella Fino using an adhesive strip. The adhesive that holds the case in place is strong and did not budge even when shaken vigorously upside down. It also allows the inner case to be removed, if you so desire, and with the adhesive, it can be used case-free.


The inner case is minimal and does not cover the top, bottom, or buttons of the iPhone X, so it does not interfere with swiping or button uses. The Bella Fino is essentially the same size as something like a pocket journal, and it will likely protect the iPhone X from most drops unless it falls face down flat.


Pad & Quill also makes a second version of the Bella Fino, the Bella Fino Heritage ($99.99), that is a two-color option. It is identical to the Bella Fino case in design, but is available in a lighter shade of leather with a chocolate leather spine.


Both the Bella Fino and the Bella Fino Heritage are rather stiff when they first arrive, but over time, the leather loosens up, wears in, and becomes more supple. The two cases will also take on unique patinas with usage, and the Bella Fino Heritage in particular will get much darker.

Bottom Line
You can't go wrong with Apple cases, but they have a plain design and may not offer as much protection as some people are looking for. If you want a full wallet replacement and don't mind the bulk, Twelve South's selections are worth checking out, especially the Journal, while the RelaxedLeather is stylish while offering more utility than Apple's leather case. Pad & Quill's Timberline case, meanwhile, is particularly unique, while its folio-style cases look great and can replace your wallet.
I suspect many MacRumors readers will like the rugged design of the Nomad cases and the level of protection offered by the thicker bumpers. The same goes for Speck's cases -- these are your average protective cases that offer solid protection without too much bulk.
Since this was a brief look at the cases available from several different companies, I'm happy to provide additional photos and answer questions about any of the cases listed down in the forums.
This is the first case roundup of several, so stay tuned for additional case reviews that we'll be sharing throughout the week.
Note: Speck, Nomad, Pad & Quill, and Twelve South provided MacRumors with iPhone X cases for the purpose of this review. No other compensation was received.