In iOS 14 and watchOS 7, Apple introduced a new Sleep Tracking feature that lets you monitor how much sleep you're getting each night and improve your sleep habits with the help of bedtime reminders and a winding down process.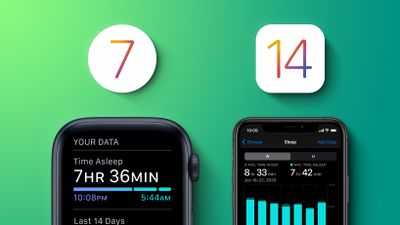 In the Health app on ‌iPhone‌, Wind Down accompanies Sleep Mode and Sleep Schedule as an optional feature. When enabled, it activates Sleep Mode at a set time before your bedtime to reduce distractions, and adds apps and shortcuts to your ‌iPhone‌'s Lock screen that can help you relax.
After you've set up your Sleep Schedule and enabled Sleep Mode, follow the steps below to set up Wind Down and customize your shortcuts.

Launch the Health app on your ‌iPhone‌.
Tap the Browse tab, then select Sleep.
Under "Your Schedule," tap Full Schedule & Options.
Under "Additional Details," tap Wind Down and then select the amount of time that you want Sleep Mode to activate before your chosen bedtime.
Next, tap Wind Down Shortcuts.


Tap Add a Shortcut.
Choose your first Wind Down Shortcut, either by tapping one in the suggested app categories, or by selecting one from the App Store (tap Show Apps from the App Store). Tap the plus button that appears when you tap your chosen app. Alternately, scroll to the bottom and Select an App From Your Library.
Tap Add Another Shortcut to add more shortcuts to your Sleep Mode Lock screen.

When Sleep Mode is next active, you'll see a Shortcuts button in the center of your dimmed Lock screen.


Tap it to reveal your shortcuts for quick access to your chosen apps. If you want to change your shortcuts, you can also find an Edit button in the Shortcuts pop-up.
For more on all the new sleep-related features in iOS 14 and watchOS 7, be sure to check out our dedicated guide.