In iOS 15, Safari now supports third-party web extensions, which can be downloaded and installed through the App Store. Extensions can change how Apple's Safari browser works in useful ways, or even add extra functionality to it.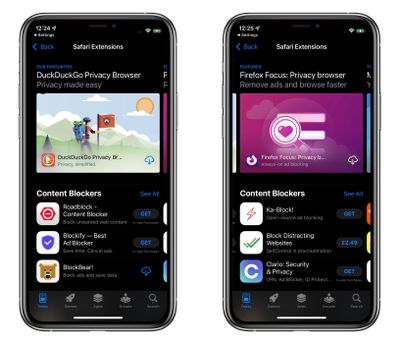 For example, third-party Safari extensions can include content blockers, VPNs, and more that can make browsing more secure, more private and less intrusive.
In addition, developers can now create universal extensions that will work on Mac, iPhone, and iPad, thanks to WebExtension APIs that employ a cross-platform technology and can also support other browsers, like Chrome, Firefox, and Edge.
The following steps show you how to get extensions to enhance your browsing experience in Safari on iOS 15.
Launch the Settings app on your ‌iPhone‌ or ‌iPad‌.
Scroll down and tap Safari.
Under "General," tap Extensions.
Tap More Extensions.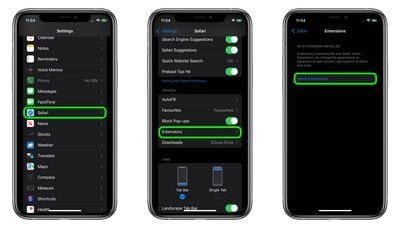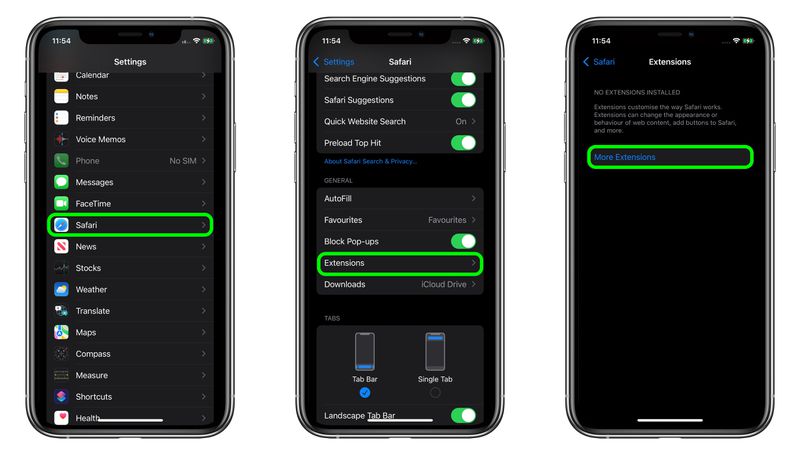 This last step will take you to a section of the ‌App Store‌ dedicated to Safari extensions, which you can browse and optionally download and install. Note that some extensions are free, whereas others include features that require in-app purchases to unlock them.
Once you install an extension, you'll see it listed in the "Extensions" screen in Settings, where you'll be able to control any extension-related options.