Apple has changed the way you shoot video in its redesigned Camera app for iPhone 11 and ‌iPhone‌ 11 Pro devices. On older iPhones and on iPads, you had to select Video from the menu strip below the viewfinder, but thanks to the new "QuickTake" feature exclusive to Apple's new devices, it's much simpler.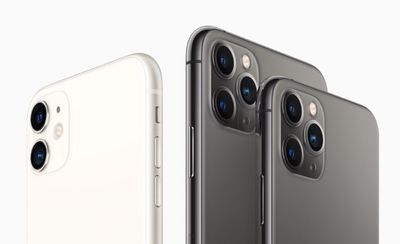 On ‌iPhone‌ 11 series models, you can record videos without even switching out of the default photo mode. To capture a quick video, just press and hold the shutter button, then release the button to stop recording.
To keep recording video without having to hold the button, slide the shutter button to the far right. The shutter will stretch elastically under your finger as you do so, and a target padlock icon will appear.


When placed on the padlock, the shutter button will remain located there for as long as you shoot video. You can also tap the shutter to take a still photo during the recording. When you're ready to stop shooting video, simply tap the record button below the viewfinder.