When you take a selfie with your iPhone using the stock Camera app, it flip or mirror the image by default so that it's the opposite of the mirror image you saw in the preview before you took the shot.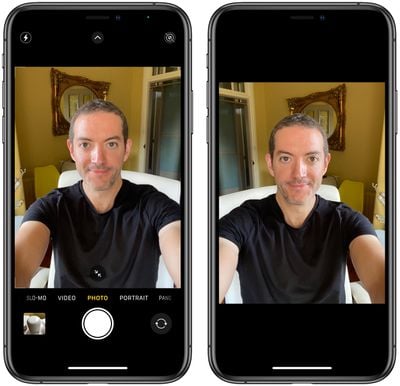 Preview (left) vs actual flipped selfie shot
This can be confusing and potentially annoying, especially because most third-party social media apps take mirrored selfies, which means you're more likely to be used to the mirroring functionality than the flipped selfies that you ‌iPhone‌ takes.
Fortunately, in iOS 14 and later, Apple has enabled users to change this default behavior of the Camera app, meaning that you can get the mirrored selfie you're probably more accustomed to seeing. Here's how.
Launch the Settings app on your ‌iPhone‌ or iPad.
Scroll down and select Camera.
Toggle the switch next to Mirror Front Camera to the green ON position.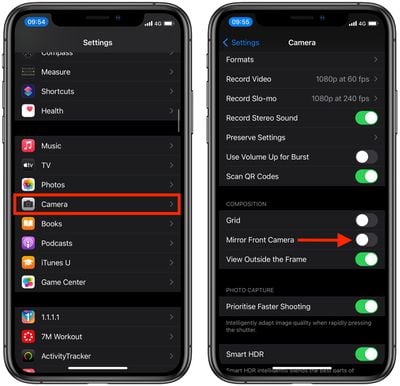 That's all there is to it. From now on when you use the Camera app to shoot a selfie, you'l capture the same shot that you saw in the app's preview mode.